source RT news
https://www.rt.com/uk/365501-anonymous-mmm-london-arrests/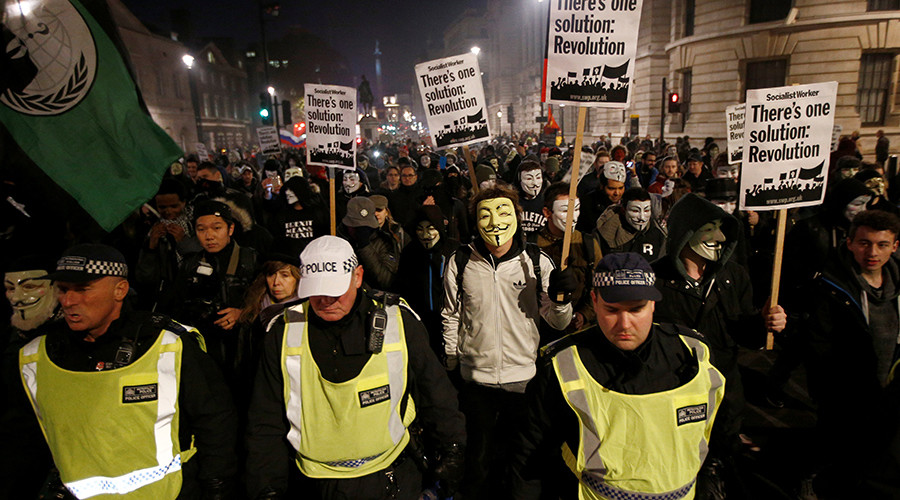 London police have arrested 53 participants of an annual Million Mask March on Saturday, who took to London streets up to protest inequality and censorship. While minor clashes broke out between some of the activists and police, the rally was largely peaceful.
The protesters, many of whom covered their faces with Guy Fawkes masks, marched from Trafalgar Square to Parliament, shouting anti-globalist slogans. Although, it did not come to major altercations between the activists and police, sporadic scuffles broke out in the Trafalgar Square and near Buckingham Palace.
RT's Ruptly video agency which followed the protest live showed activists being arrested for refusing to remove their disguise as ordered by police, who had enforced sections Section 60 and Section 60AA of the law providing them with the authority to "remove face coverings." The move slammed by protestors as excessive.